The Launch
A whole new game
Well, here we go! I have been working on a new website to host my online courses. It has taken me quite a while and a pile of brain cells to get this incredible website set up (I might be a little biased on the whole incredible thing). Along with the new site I will be hosting my very own longarm courses. I currently have my first course on offer for $49.00 until January 15th, 2023. Check it out here if you are interested in Longarm Quilt Design.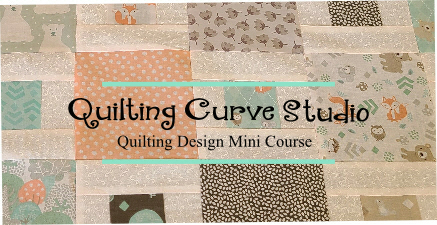 I had a blog so many years ago and realize with this new website and becoming a course creator it was time to revitalize my keyboarding skills and get to writing again. I spend most of my time now in the longarm studio stitching out custom designs on my client's quilts and I think I would like to share the struggles and successes.
Christmas is coming up in a couple of days and I decided to make up a quilt for the couch. The kids are teenagers now and we needed a bigger quilt to fit all of us under it while we drink hot chocolate and watch silly Christmas movies. I started digging through my stash and found only the absolute worst of ugly Christmas fabrics. I decided to send out a request to the local quilters and see if anyone had anything better they were willing to part with... I ended up with even more of the nasty, gawdy, paisley stuff. When I say more, I mean heaps.
A quick technique came into my mind that I had seen recently, it was time to just make the thing. This technique isn't as 'quick' as it seems. Here is a link to a youtube video. There are a lot of videos on this technique and I just had to try it because I am all about a fast quilt. The only part that I did differently was adding the snowballs.
Although I did repeat the process quite a few times and ended up with huge 18" blocks.so I decided to dub this quilt the "Ugly Christmas Sweater" quilt. Here is an adorable photo of my dogs Argo (olde english bulldogge) and Rhino (frenchie).
Interested in longarm quilting? Online courses? A free checklist to help you get over Quilter's Block? Check out Quilting Curve Studio's Homepage for more content.
Homepage
Stay connected with news and updates!
keep up to date with all that is going on in the studio
We hate SPAM. We will never sell your information, for any reason.